FULL SERVICE PROPERTY MANAGEMENT FEES
Initial Administrative Setup Fee (One time only fee) $250
Attorney Prepared Lease Fee (Annual fee) $60
Rekey of Property (Fee varies based on lock brand and # of locks) Mkt Prices
Leasing Fee (Charged annually & only w/ new tenants) 5%
Management Fee (Charged monthly) 10%
Renewal/Discount Leasing Fee (Charged annually & only when current tenants renew) 3%**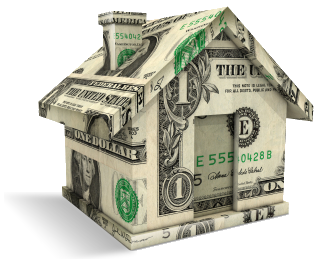 EXPLANATION OF FEES AND SCOPE OF SERVICES PROVIDED
The following fees and services provided are for the full service property management that we offer our property owners when hiring our company to manage and lease their rental property. Please remember, all of our fees are write-off's or IRS deductions for your end of year tax returns.
ADMINISTRATIVE SET UP FEE ($250.00) 
This fee is due when we are hired by a property owner and paid at the same time of signing the management agreement.  This fee is non-refundable and covers the costs of setting up your property file into our systems.  This process includes the collecting, scanning and filing of any and all legal documents to represent owners and their property for management and leasing.  It also includes the taking and storing of digital pictures of the entire property including marketing/advertising pictures as well as functional pictures for management and/or leasing documentation.  It also includes the cost of creating any digital advertising and marketing through our multiple media venues when we market your vacant unit for lease.
ATTORNEY PREPARED LEASE FEE ($60.00)
Under Florida Law and because we are not attorneys, we cannot prepare the lease document. We feel we work with the best local attorney on retainer for tenant leasing who will prepare a very "Landlord friendly" lease for your tenant to sign. The cost for the preparation of this lease is $60 and generally takes 24 to 48 hours for the attorney to prepare and get back to us for signing. If you request, a sample copy is available for your review at any time. 
The Florida Bar Association approved a "fill-in the blank" lease, which you will find many of our competitors likely using. In our opinion this type of lease is not acceptable and does not provide you with the protections you need in a legal document.
REKEY OF PROPERTY

 

(Market Rate)
In order to remove legal liability we ask that you have your property rekeyed before each new tenant moves-in.  The price is based off of current market rates, the brand of lock, and the number of locks that need rekeyed.  Typical pricing ranges from $65 to $90.
LEASING FEE (5% of the Annual Gross Rents)
Placement of a qualified tenant assures that you have a better opportunity of having a tenant who will properly maintain your property and pay timely rent.  This is the key to successful ownership of rental properties.  This fee is charged once a year and at the time your new tenant signs the lease, pays their move-in deposit, any advanced rents, and after completing their official move-in.  Our leasing fee is paid out of funds collected when the tenant takes occupancy.  At closing we direct deposit all net funds to your desired bank account.  The leasing fee covers the following costs and services:
An initial pre-rent survey of the property in order to give suggestions to get your home in "rent-ready" condition. 

Advertising and marketing of your property for lease.

Showing your property to potential tenants.

Interview applicants, accept tenant applications and collect necessary documents to review tenant's background, occupation, credit, and financial strength.

Negotiate the lease amount and terms with potential tenants.

Signing of the lease documents.

Completion of a move-in inspection.

 

This includes a written report and digital pictures of the condition of the home before tenants move-in.

Completion of a move-out inspection. This includes a written report and digital pictures of the condition of the home once a tenant moves-out.
MANAGEMENT FEE (10% Monthly Fee)
Monthly management is a key feature at our Company that separates us from any of our competition.  As members of NARPM and IREM we follow strict ethical and management guidelines in order to reduce owner's liability and maximize their properties long term value. Our goal is to make owning rental properties as hands free and stress free as possible.  We do this in many ways which is listed below. 
Ensure your property is always being rented for top market value every year.

Collect monthly rents and place in escrow.

Collect and hold security deposits and advanced rents in escrow.

Perform and send monthly accounting ledgers.

Direct deposits of rental proceeds.

Intake all service requests and any other concerns from tenants.

Perform maintenance coordination with vendors and tenants.

File any initial insurance claims when needed.

Annual inspections with reports and pictures during the term of the lease.

Security deposit disbursements.

We can pay all monthly bills as per the Owner's instructions.

Intake after hour emergency calls from Tenants.

We send 3-day late notices as per the Florida Statutes to any tenant who fails to pay rent on time.

We send eviction notices as stipulated under the law.

If the eviction is for non-payment of rent we will begin the eviction as stipulated under Florida law (see Section 8.302) Filing fees and other court costs are the ultimate responsibility of the Owner if we are unable to collect them from the Tenant or the tenant's security deposit.

We work with Homeowner Associations regarding placing tenants and other notice of violations that could come up within these neighborhoods.

We provide a Toll free line for Rental Inquiries and for our Owners.

We provide coordination of any emergency repairs which may become necessary.

We provide your annual 1099 IRS forms for tax returns for each of your properties.

We use integrative online software that allows tenants to apply, pay rents, and submit maintenance requests.
RENEWAL LEASING FEE (3% of the Annual Gross Rents)
The renewal leasing fee is only charged when any Owner who has a Tenant wishing to remain in the property for additional years once their first lease term expires.  Instead of charging the 5% leasing fee; we discount the amount to 3% of the gross lease amount. This fee covers the time and cost of performing a market analysis on the property prior to any renewal, negotiations of the new terms of the lease, documents and lease preparation for all required under Florida Statute.  Once all parties have agreed and the lease is signed, the fee is then taken out of the collected first month's rent of the new lease agreement.
For any items of maintenance or repair there will be a charge of ten (10%) percent of the total charge added as a supervisory fee. Most owners will not see this as an additional cost because we pay out our registered vendors 90% of their billed invoice. Any of our bids presented to owners will show a single amount. The only times owners will see a 10% fee placed on top of a repair bill is if we have to use a different or special vendor that is not part of our vendor program.  We will notify owners anytime this would happen so they can properly budget planned repairs.  This supervisory fee covers our expense in connection with contacting various vendors as: requesting bids, reporting to the Owner, selection of bid, supervision of work, inspection upon completion and payment of invoices.  MS will get 2 bids on any major projects.  If owner requires additional bids, there will be a charge of $75 per bid, not including any charge for the bid by a vendor.
SUPERVISORY FEE FOR INSURANCE CLAIMS
As part of our Management Fee we will file initial insurance claims for an Owner's property at no additional expense. Any emergency vendor work or repair/replacement vendor work pertaining to any insurance claim that we order and oversee then falls into the same 10% supervisory fee.
CONSULTING FEE FOR ADDITIONAL REQUESTED SERVICES
For all other types of services that an Owner may desire including running errands, meeting with Owner's vendors, insurance adjusters, attorneys, accountants, taking additional pictures or viewing the property, purchasing furnishings or fixtures or any other request that is not part of or associated with leasing or regular management process, a fee of $75/hour with a minimum charge of $20 to compensate for time to accomplish the requested task. An estimate of time will be provided to Owners prior to MS performance of the task requested.
MINIMUM

 

MONTHLY MANAGEMENT FEE
There is a minimum monthly management fee of $50 for any property when vacant and an Owner is NOT looking to lease the property but still want us to manage the vacant home.  MS will place a lockbox and sign (when allowed) on vacant properties and be responsible to make sure property is secured, AC is set to proper setting to maintain climate control, water is off and property is checked periodically while vacant.  We can also arrange for landscaping and pool services to be handled while the property is vacant. This fee usually occurs when an Owner is putting the home up for sale and the tenant has moved out or similar such instances.
Under Florida Statute 83, MS is not allowed to pay for any work contracted for out of the Owner's rental receipts account unless funds are available.  If at any time, MS has ordered work which exceeds the funds available, the Owner is responsible to immediately forward funds to cover the cost or incur a finance charge.  In the event MS must order work for emergency or other repair and funds are not available, MS may negotiate with the vendor or pay for the expense out of its own funds. A finance charge of 18% will be assessed to the owner for the contracted work. In addition, a minimum handling fee of $50 will be charged to provide this service.
MISCELLANEOUS CHARGES FOR OTHER POSSIBLE SERVICES RENDERED
$10.00 Certified Return Receipt Letters or Notices
$50.00 This charge would be charged for extra bookkeeping

not normally
associated with your monthly statements or paying vendor invoices.
$50.00 NSF Fee handling charge if any payment you make to us is dishonored.
$50.00 Account reconciliation that may be requested by an accountant or
attorney.
$75.00 Monthly back-up withholding fee for non-residents owners
NOTE** Owner agrees and understands this fee schedule is subject to change at any time. Owner will be notified in writing of any changes.  Owner understands and agrees to the terms and conditions as stated herein.
If you feel you are ready to lease out your property, do not hesitate to reach out.
We will provide a free, confidential consultation to help you put your property on the market and find a qualified tenant.
Call us toll free at

(877)-665-5505

or send us an email and we will get back to you promptly.